All Things Art
Featuring diverse and distinguished artists, both local and internationally acclaimed
October 1, 2021 – November 7, 2021
Autumn Art Show
Inspired by Seasons Changing and Autumn's Abundant Beauty
September 4 – October 9, 2021
Colorful and euphoric, the Catskills and Hudson Valley are aglow with Autumn's charm. Her spell is upon us as colors dance and blend. Greens and reds and yellow too, come together to make landscapes and vistas and mountain views. Inspired by their love of nature and the beauty that surrounds us, Windham Fine Arts is pleased to feature artists Barry DeBaun, Kim Do, Anne Johann and Joan Thorne and their interpretation of Autumn.
Synergism as Art
by Ekaterina Khromin
Windham Fine Arts is pleased to present the latest and most extraordinary artwork by Russian-born artist, Ekaterina Khromin.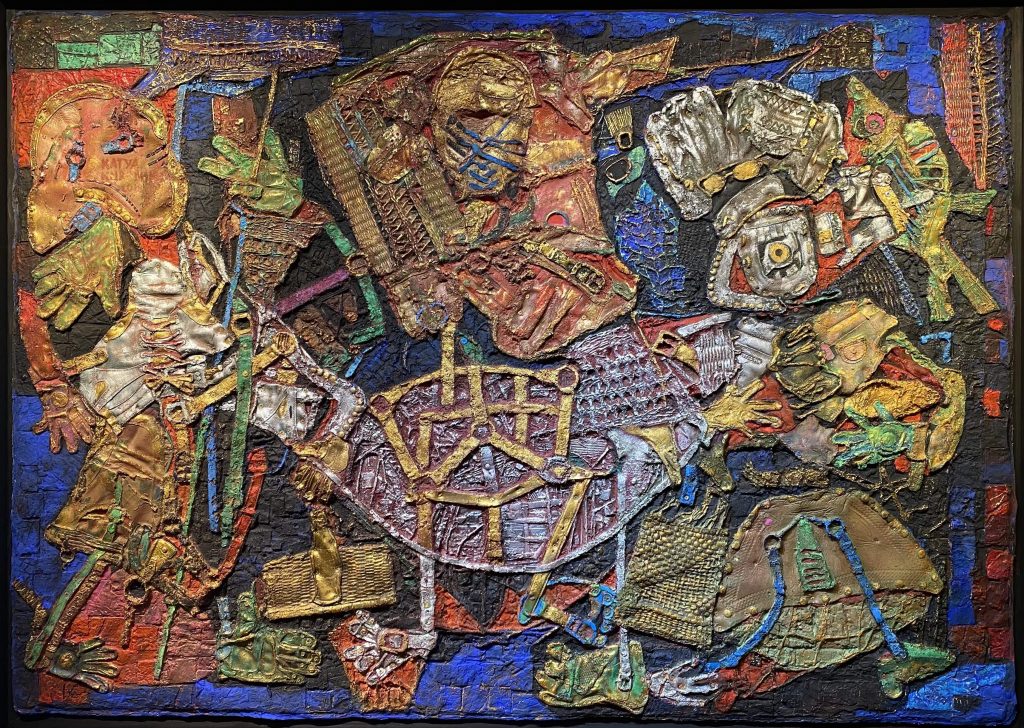 In this show, Ekaterina introduces us to a new and original perspective on creating art known as Synergism. By combining traditional art methods such as drawing, sculpture, painting, and collage, Ekaterina brings unique artworks into existence with texture and chromatic harmony. Using everyday household items, she creates an abstract relief on canvas, then a print of the objects in the painting. Simultaneously, Ekaterina infuses the painting with sculptural elements, eliminating the gap between painting, sculpture, and drawing. Traditional figurative forms are used only as a starting point for the creation of art objects. A new harmony arises between different parts of the image resulting in a unique piece of art and a natural merger of art forms – Conceptual Art, Pop Art, and Minimalism. Synergism as art – where the sum is greater than its parts.
Read the FULL press release HERE!
Contact: director@windhamfinearts.com or call 518-734-6850.