WFA x AANYAA x Fieldstones
5 Year Anniversary Show
Saturday, June 24 from 4 – 6 PM
The Alumni Association of the New York Academy of Art (AANYAA), Fieldstones, and Windham Fine Arts are presenting an exhibition and opening reception on Saturday, June 24. Fifteen alumni of the NYAA and their annual Catskills retreat will be featured.
Music by Bassist, Doug Marcus who brings his unique interpretation of the modern American Songbook to life with only his up- right bass and vocals. A California transplant who can play all styles of music on both acoustic and electric bass, Doug is well known around the Hudson Valley for solo shows that include him singing and plucking his upright bass. His styles include Americana, light classic rock, and folk.
Click HERE for the full press release!
---
Art Reception & Music
Saturday, May 27 at 5 – 7 PM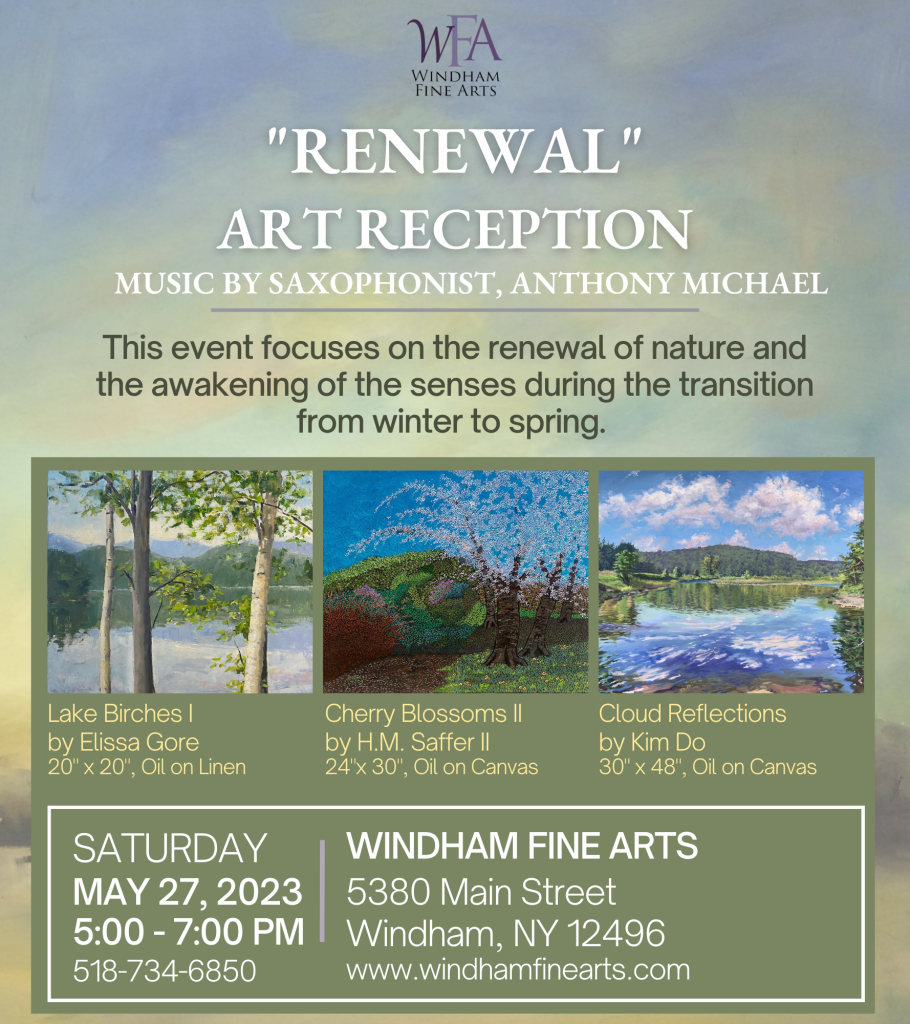 Featuring a vibrant selection of artwork, this event offers an opportunity to explore the transformative potential of art.
Landscape painter Elissa Gore paints from both observation and memory. H.M. Saffer II combines the art of Japanese brush painting, Sumi-e techniques by applying Western styles of painting in his art. Trained in the modernist tradition, Kim Do incorporates abstract expressionism, interaction of color, figure and ground exchange, and a keen awareness of space in his paintings.
Saxophonist, Anthony Michael plays mostly as a solo performer covering several musical genres including Smooth Jazz, Traditional Jazz, Classic R&B, Soul, Pop, Bossa Nova and 50's Instrumentals.
---