Holiday Reception & Music
Saturday, December 10 5:00 – 7:00 PM
Featuring New Works from New and Current Artists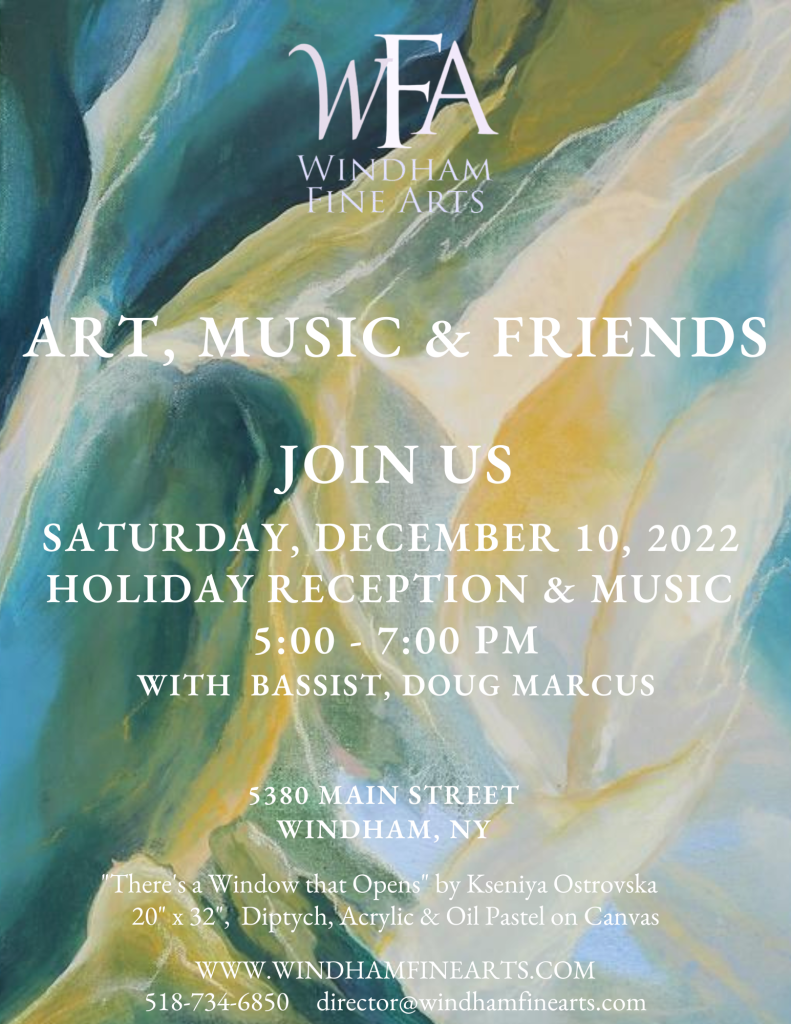 This show will feature several new artists including Kseniya Ostrovska, Joan Mentzinger, Sunil Howlader along with new art from current artists, Kevin Cook, Loreen Oren, H.M. Saffer II and Rinaldo Skalamera.
Music by Bassist, Doug Marcus who brings his unique interpretation of the modern American Songbook to life with only his up- right bass and vocals.
Read the full press release HERE!