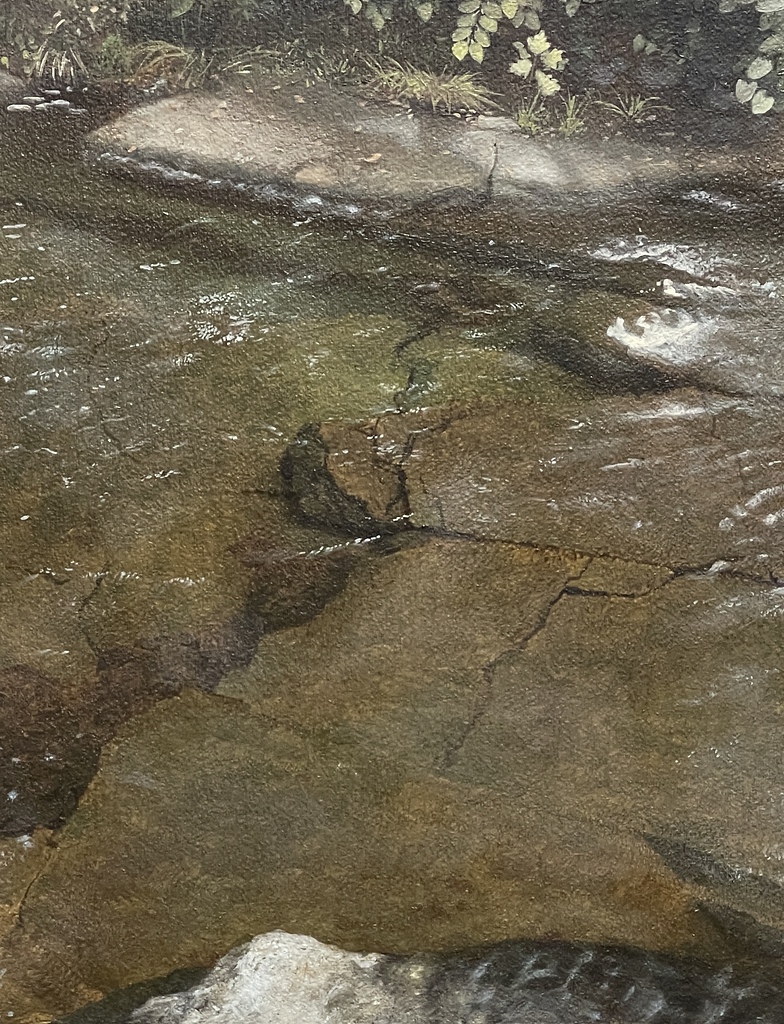 In Zane York's work, focus falls mostly to oddities, animals, and entomology. They are not necessarily pretty things, not necessarily ugly things, but intensely visual things. Themes of mortality, anthropomorphism, perceived beauty, and transience always seem to be exercised. The complex and conflicting state of these subjects provide his motivation; a bird's skull, all at once, is evidence of grand design, profane existence, and memento mori.
"My work has always centered on the natural, often re-imagined and transmogrified to create a new visual context. At the root, I am drawn to the beauty and absurdity, as well as the power of quiet. Fieldstones offered a perfect respite – a chance to slow down and appreciate the majesty of earth, and take it for what it is. That inspiration never leaves my paintings, and the pieces created specifically at Fieldstones reflect a certain purity of that interaction."
Zane Received his B.F.A. from the University of Wisconsin Oshkosh and his M.F.A. from the New York Academy of Art. He is represented by Gallery Fledermaus in Chicago. He has had numerous solo exhibitions with his galleries as well as at the Dubuque Museum of Art, and the Arsenal Gallery in Central Park. His works have been exhibited in New York, Chicago, Los Angeles, Denver, Melbourne, St. Barthelemy, Florida, and France. Zane maintains his studio in Greenpoint, Brooklyn, and is on the faculty at the New York Academy of Art.