Daring Visions from around the World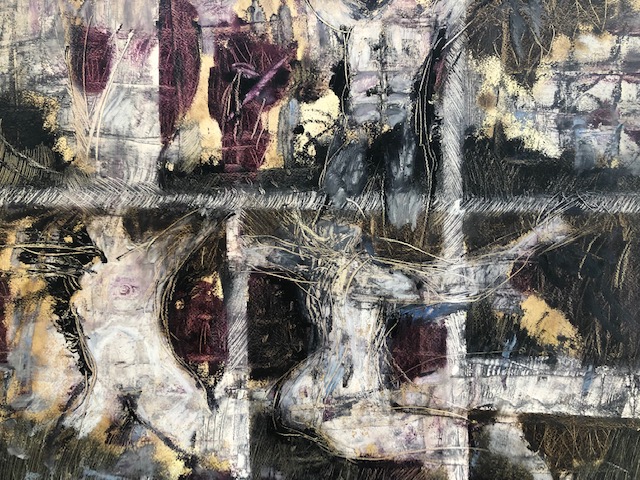 Opening Reception July 20th 5:00 – 7:30 pm
On July 20th, Windham Fine Arts will present, "DYNAMO: Daring Visions from around the World," a new exhibition featuring John Greene, Ruby Reichardt, and Satish Joshi. Invigorating color palettes, lush textures, and vivid views will fill the gallery and ignite the viewer to share in the passion and drive that helped these artists create such diverse works.
Ruby Reichardt comes to the US from the Netherlands and has brought with her a love and passion for art. The breadth of her skills and mediums provides a compelling and unique view of the environment as well as the human experience. Her preference is for recurring patterns through texture and color. Ruby grants the viewer an opportunity to peek within a mysterious and provocative world, taking a glimpse into stolen moments of the artists' mind. Forms and patterns come to life on paper, the work seeming to dance with a sensual light and play of subtle color.
New York native John Greene has spent decades creating art that explores memory, feeling and imagination through visions of abstract landscapes and forms with diverse mediums. Keenly aware of the unpredictable and supple nature of his preferred medium of wax encaustic while simultaneously taking advantage of its preservative qualities, Greene's art stands the test of time. Oxidation frozen, feathers preserved, wood encapsulated in the layers of paint and wax all come together under his deft hand to become something new and unique. Something that invites the viewer to interpret and experience the art through the lens of their own life experiences.
Satish Joshi hails from India where he studied at the New Delhi College of Art. He came to New York in '69 and brought with him the love of color and light that is evident in his work even today. Over the decades, his artist eye shifted and honed from what was once a vast and cosmic concentration to intimate works of the natural world around us. Now, his works of light-filled mixed media morph into new and unique images with gesso texture and paint.
The opening reception for DYNAMO will take place on July 20th, 2019 from 5:00 pm to 7:30 pm. We invite you to come and embrace these unique and daring visions from around the world. Exciting, and energetic, the artists present a vast visual spectrum on compelling mediums, inviting the viewer to embrace daring visions and immerse themselves in the splendor of it all.